An ex-Goldman Sachs exec thinks Ethereum is on the verge of outpacing Bitcoin
🚨 This article is 3 years old...
An ex-Goldman Sachs exec thinks Ethereum is on the verge of outpacing Bitcoin
When looking at altcoins like Cardano, Synthetix, Chainlink, and Dogecoin, market leaders Bitcoin and Ethereum have effectively flatlined. The two foremost cryptocurrencies have traded in a tight range as altcoins have broken strongly to the upside.
Yet there is a number of prominent analysts, from both Wall Street and the crypto space, that see ETH soon outperforming BTC.
The latest to throw his weight behind this sentiment: Raoul Pal, the ex-head of hedge fund sales at Goldman Sachs and the CEO of Real Vision.
Raoul Pal thinks Ethereum could be the outperformer this upcoming bull cycle
In a tweet thread published on Jul. 8, the Wall Street veteran and former macro fund manager said that there's a good likelihood ETH is "going to be the [initial] outperformer" in the upcoming Bitcoin bull cycle.
Pal shared the chart below, showing that the ratio between Ethereum and Bitcoin is undergoing a bull breakout after a two-year bear market.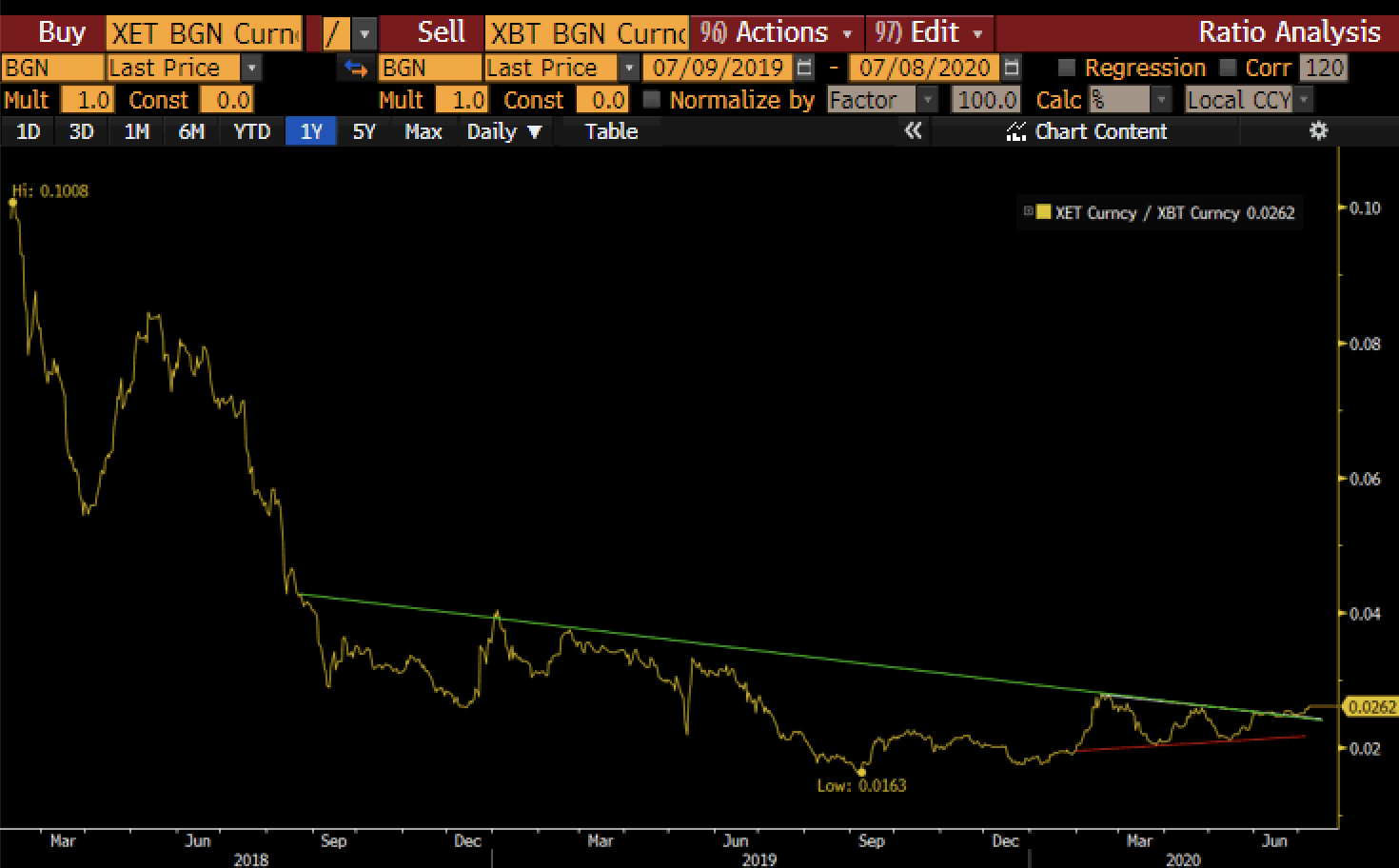 Notably, Pal remarked that he does not own ETH, but may build a position in the near future.
There's also a fundamental skew to the investor's optimism.
In a newsletter published earlier this year, Pal identified decentralized finance, better known as DeFi, as one of the reasons why he thinks Ethereum as a platform will perform so well in the future. He wrote at the time:
"I am getting increasingly bullish on Ethereum. ETH is the silver to Bitcoin's gold. It has more industry uses and less store of value uses… ETH is all about adoption rates and usage. Basically, it's all down to something called DeFi. "
Not the only one bullish on ETH
As hinted at, Pal isn't the first investor in the crypto space to see Ethereum as potentially a better investment than Bitcoin in the months ahead.
Long-time commodities trader and Bitcoin bull Peter Brandt shared the chart below on Jul. 8, also indicating that the altcoin will gain against BTC in the weeks ahead. He is currently expecting a 20 percent rally in ETH against BTC because the ratio recently saw a "significant" breakout supportive of upside.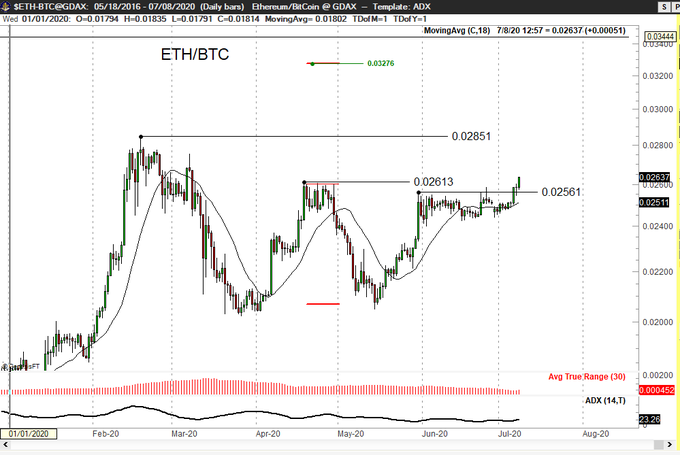 As a notable aside, Brandt once said that 99% of "other cryptos will be forgotten five years from now," but Litecoin and Ethereum have "far more going for them."
The optimism has been further echoed by Tuur Demeester, the CIO of Adamant Capital and someone many would dub a "toxic Bitcoin maximalist."
Shocking some segments of the cryptocurrency industry, Demeester said on Jul. 8 that "ETH/BTC technicals are looking bullish so I'm long."