Paper Bitcoin trading volume outstrips traded Bitcoin
Quick Take
A recent analysis by Willy Woo draws attention to the rising dominance of paper Bitcoin (futures open interest value) over the real, liquid Bitcoin traded daily.
According to Woo, we are witnessing a period where the trading of paper Bitcoin exceeds that of liquid Bitcoin by 20-30%. This surge in paper Bitcoin trading effectively mitigates any potential supply shock, even as there has been a noticeable drop of approximately 500,000 in both liquid and highly liquid Bitcoin supply in recent months.
This development mirrors a similar situation in the gold market, where the prevalence of a paper or derivatives market has often been viewed as a vulnerability. This is primarily because it provides an avenue for suppressing gold's value. With Bitcoin seemingly following a similar path, this could suggest an increasing influence of derivative markets on the intrinsic value of cryptocurrencies.
While the long-term impact of such a shift is uncertain, it underlines the evolving dynamics of the cryptocurrency market, which continues to mirror traditional financial systems unexpectedly.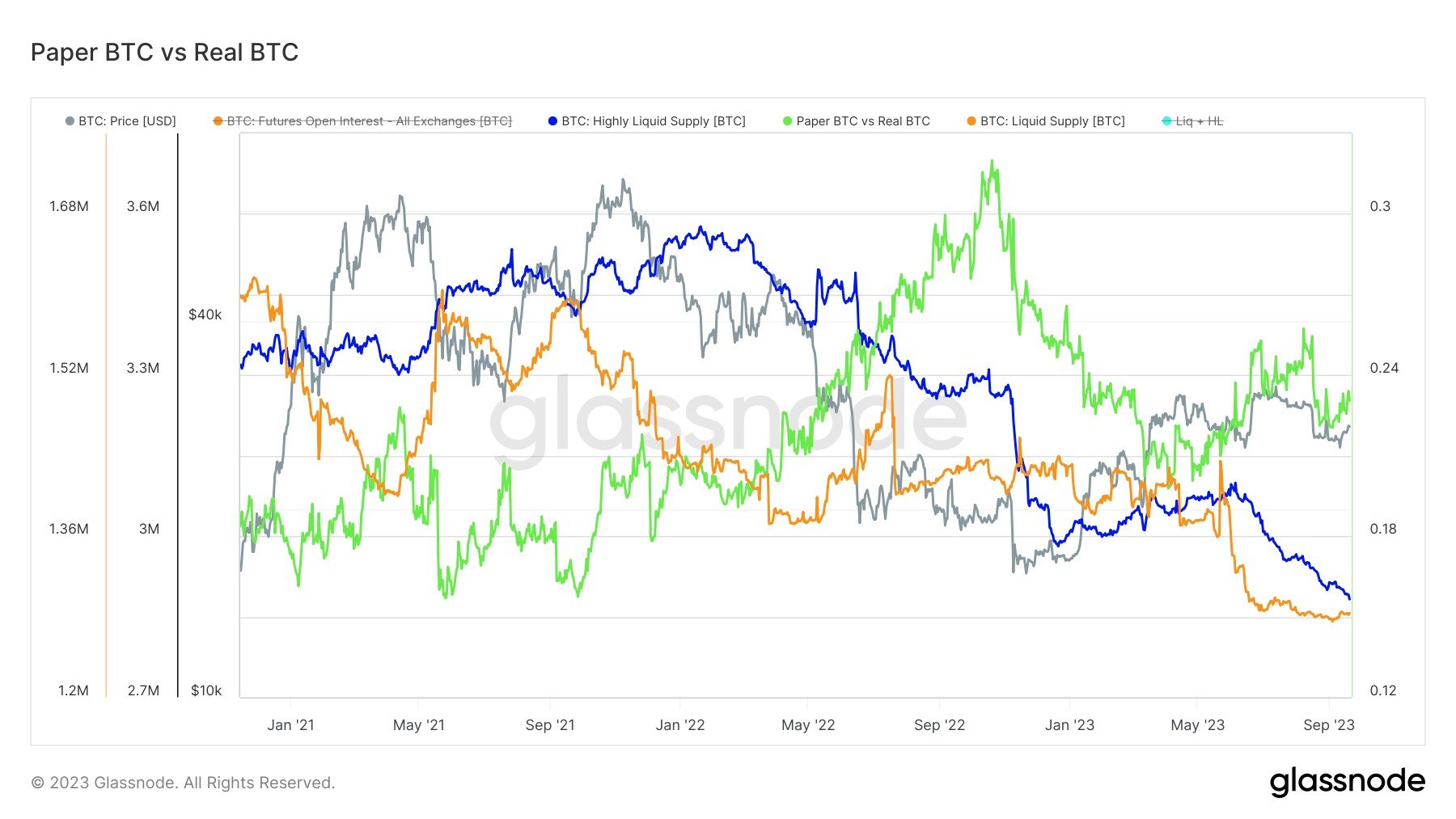 ---