Bitcoin's pivot around $26.6k: key price level shapes trading behavior
Quick Take
A detailed examination of Bitcoin's trading behavior reveals a pivotal price level around $26.6k. Over the last three years, cohorts from 2020, 2022, and 2023 have recorded realized prices closely aligning with this benchmark. Specifically, in 2020 the realized price was $26.6k, in 2022 it was $26.8k, and in 2023 it is currently $26.3k.
This demonstrates the importance of the $26.6k level as a significant financial marker in Bitcoin's trading. The 2023 realized price level has consistently served as a support level throughout this year, reinforcing this price point's strategic role.
However, an outlier in this trend is the 2021 cohort, which is recording a realized price level around $35,000, marking a loss relative to the current trading price. Importantly, since October 2022, this cohort's realized price level has been on a downward trajectory. This decrease suggests a shift in market sentiment and trading behavior amongst this particular cohort.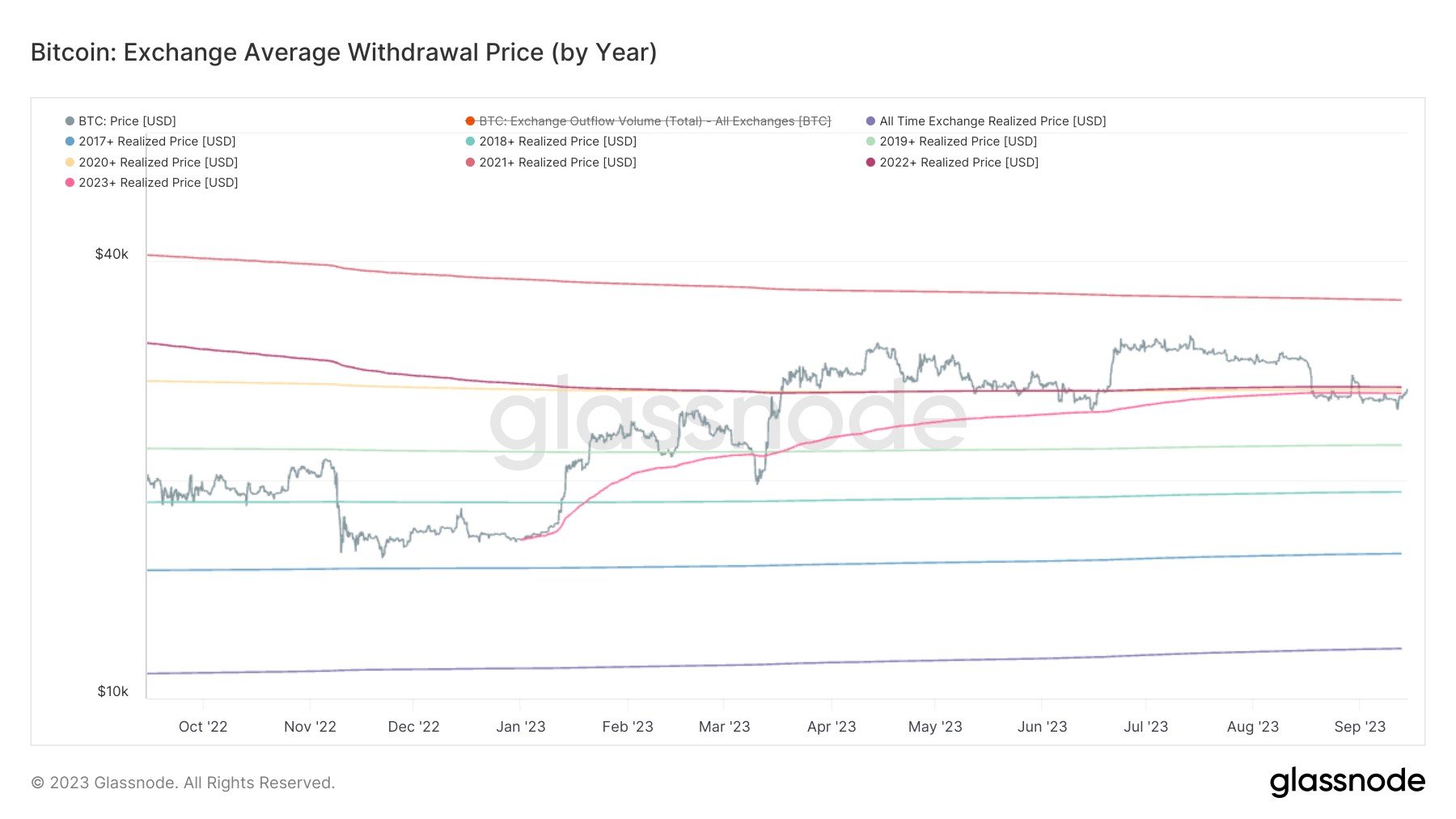 ---