Bitcoin's cycle transition is underway as indicator shows possible market bottom
Quick Take
Recent analyses of Bitcoin's RHODL Ratio have provided an intriguing perspective on the capital rotation dynamics during cycle transitions. The RHODL Ratio, developed as a ratio of single-cycle long-term holders (6 months to 3 years) to the youngest short-term holders (1 day to 3 months), offers us an invaluable analytical tool to examine the turning points within the capital rotation scheme in the crypto market.
Currently, data suggests that the bottom for this cycle is already in place, indicating the kick-off of the next bull run. Despite this favorable trend, the market is presently experiencing a phenomenon that appears akin to a 'dead cat bounce.' This term, borrowed from stock market jargon, refers to a temporary recovery in the price from a prolonged decline or a bear market, followed by the continuation of the downtrend.
However, it is critical to note that the Bitcoin market's resilience has been tested multiple times in history and it has often bounced back stronger.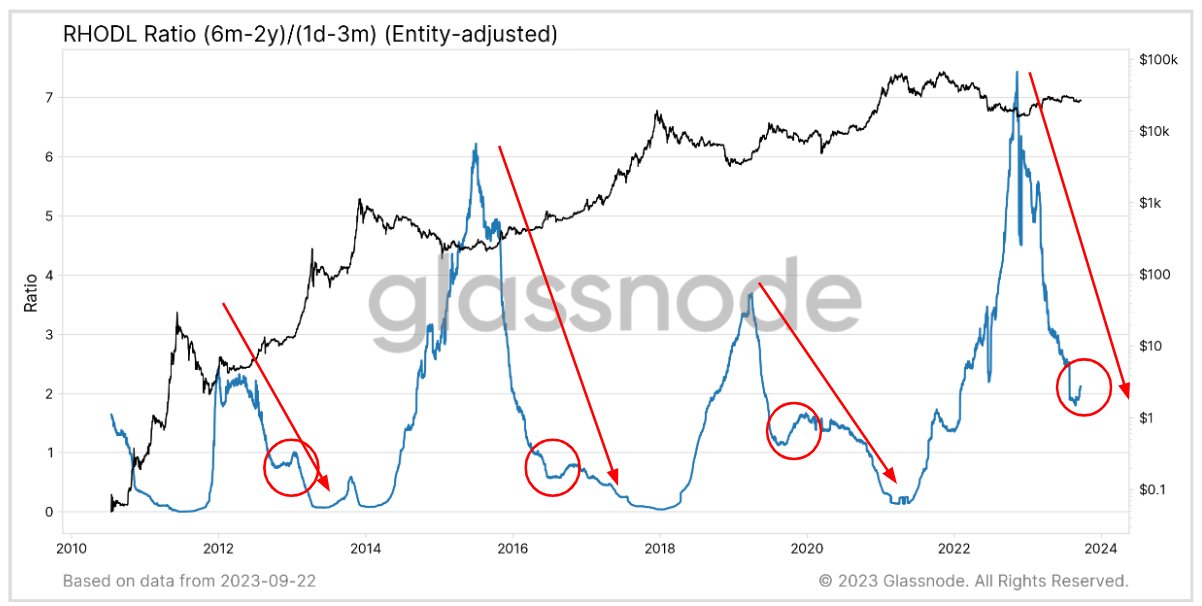 ---