Bitcoin open interest spike signals incoming market volatility
Quick Take
Futures Open Interest plays a pivotal role in shaping market trends. Our recent data analysis reveals an intriguing correlation between rapid shifts in Futures Open Interest and deleveraging events, as well as liquidation cascades. These fluctuations, remarkably, can manifest on both the long and short sides of the market.
A noteworthy observation is that large, positive spikes typically indicate robust inflows of Open Interest. This suggests a surge of new capital entering the market and invariably leads to an uptick in leverage.
In an event that underscores this dynamic, Bitcoin recently witnessed its seventh-largest one-day spike in open interest over the past year.
Bitcoin typically sees large amounts of volatility and price swings after a significant amount of open interest is added.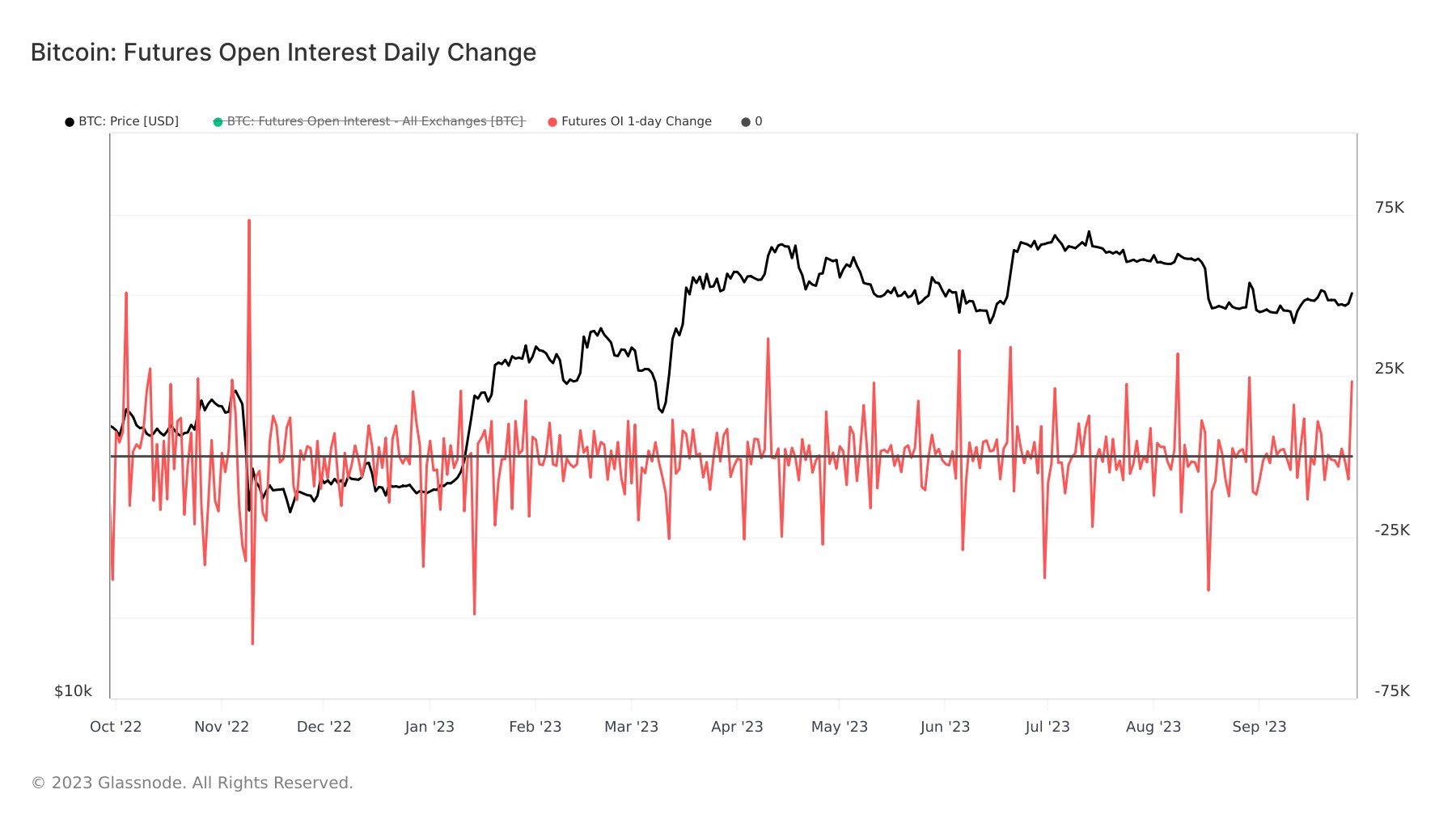 ---