Cardano has launched the Shelley mainnet: Here's what you need to know
🚨 This article is 3 years old...
Cardano has launched the Shelley mainnet: Here's what you need to know
Cardano (ADA) has now officially transitioned from the Byron mainnet to the Shelley mainnet via a hard fork. The launch of Shelley has now brought about staking and helped Cardano transition from a centralized federated system to a fully delegated proof-of-stake.
Users are now able to cold stake ADA directly from their Ledger hardware wallets, while support for Trezor will be available in the following weeks. Users can expect to earn around 5 percent APY on their staked ADA.
IOHK has provided a neat staking calculator on their website which lets users roughly estimate staking rewards.
Shelley is finally live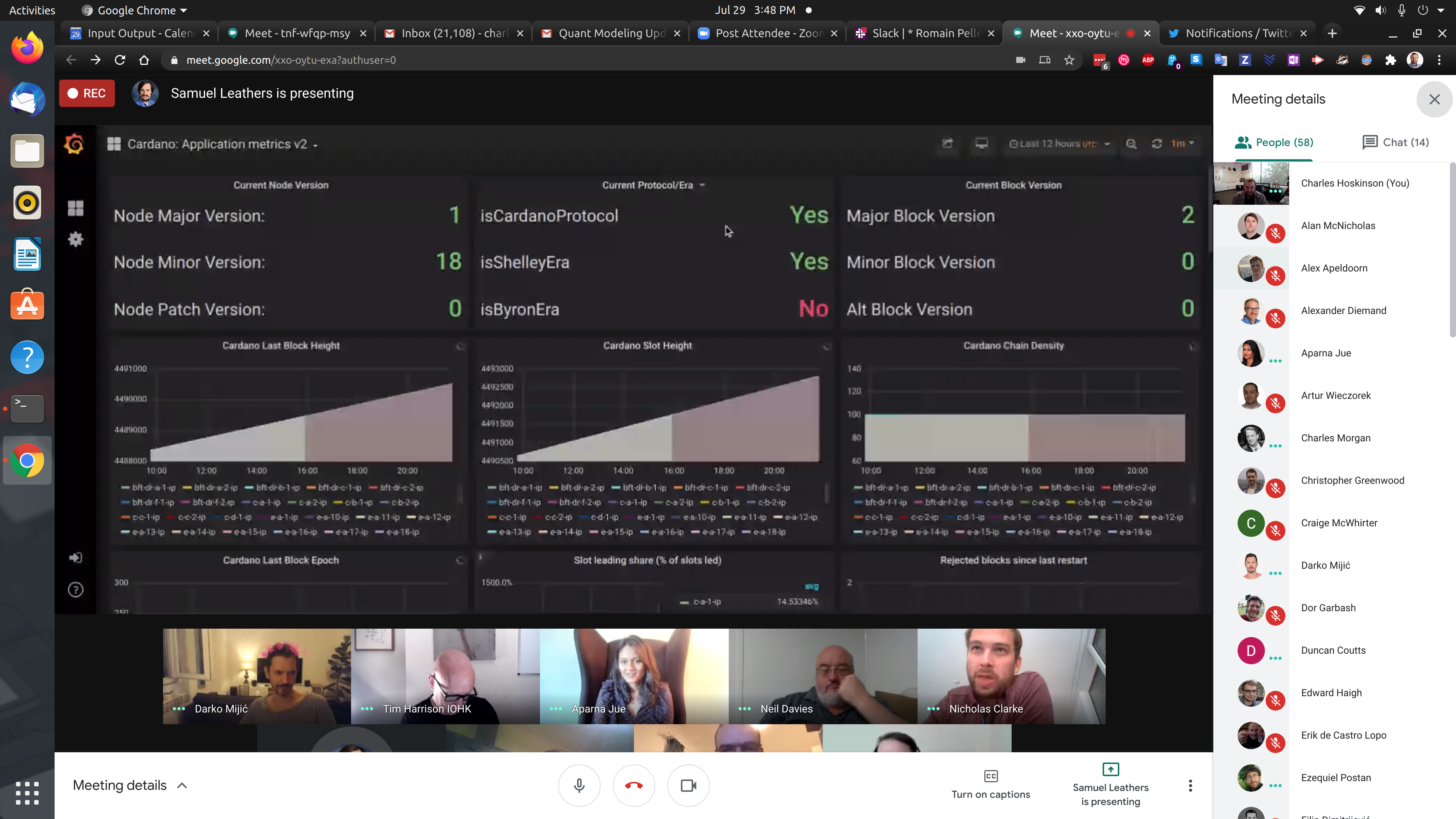 After almost five full years of development, Cardano has finally transitioned from the Byron to the Shelley era. IOHK, the company behind the ambitious blockchain project, has activated the Shelley hard fork today at 21:44:51 UTC, marking the beginning of an exciting new period for Cardano.
While the hard fork was very much a non-event in a practical sense, as those holding and using ADA didn't notice anything, the technical development that went into introducing the hard fork is the culmination of a process that began earlier this year with the launch of the Ouroboros BFT.
Shelley is the most significant upgrade to Cardano since its inception, bringing about new architecture and an entirely new set of functionalities. Users can now begin to register stake pools on-chain and make them visible to delegators—as many pools that rolled over from the ITN have already been running on the Shelley testnet, the process should take no more than a few hours to configure.
Staking of all kinds is now available to everyone
While the process is now officially open, it might take several more hours before all of these pools become visible on the Daedalus UI. People are now able to begin to delegate during epoch 0, which will last from Jul. 29 to Aug. 3, after which the first stake distribution snapshot will be taken. Rewards for those that have staked their ADA during epoch 0 will be distributed at the end of epoch 3, on Aug. 18.
From a practical standpoint, the only major change felt by ADA holders was the need to download the Shelley version of Daedalus to resume the normal usage of the wallet. The upgrade will give Daedalus a hardware wallet center, which will enable cold staking with Ledger.
The hardware wallet is updated on a weekly basis but did an out-of-date upgrade to get in line with the release of Shelley. This is a significant move for Cardano, as it has now become one of the few major cryptocurrencies that can be safely delegated through cold staking.
When it comes to Trezor, one of the largest hardware wallets aside from Ledger, users will have to wait until next week to see cold staking enabled. In a video posted earlier today, Charles Hoskinson, the CEO of IOHK, explained that Trezor is on a monthly update schedule, which means that the Shelley upgrade will come either on Aug. 4 or Aug. 5.
Most cryptocurrency exchanges are yet to upgrade to Shelley, as Hoskinson noted that those that have listed ADA for a longer period of time might need to do some serious code cleanup before they can safely update.
IOHK is doing a live stream for the shelley launch, which can be accessed here.
For more information: