Seattle Devcon bringing the PNW blockchain community together this Saturday
This article is 4 years old...
Seattle Devcon bringing the PNW blockchain community together this Saturday
Seattle continues to grow as a hub of blockchain activity in the Pacific Northwest. Seattle Devcon, a blockchain and cryptocurrency agnostic conference, will be bringing the community together on Saturday, June 29, and will feature 50 talks and host over 400 attendees over this weekend.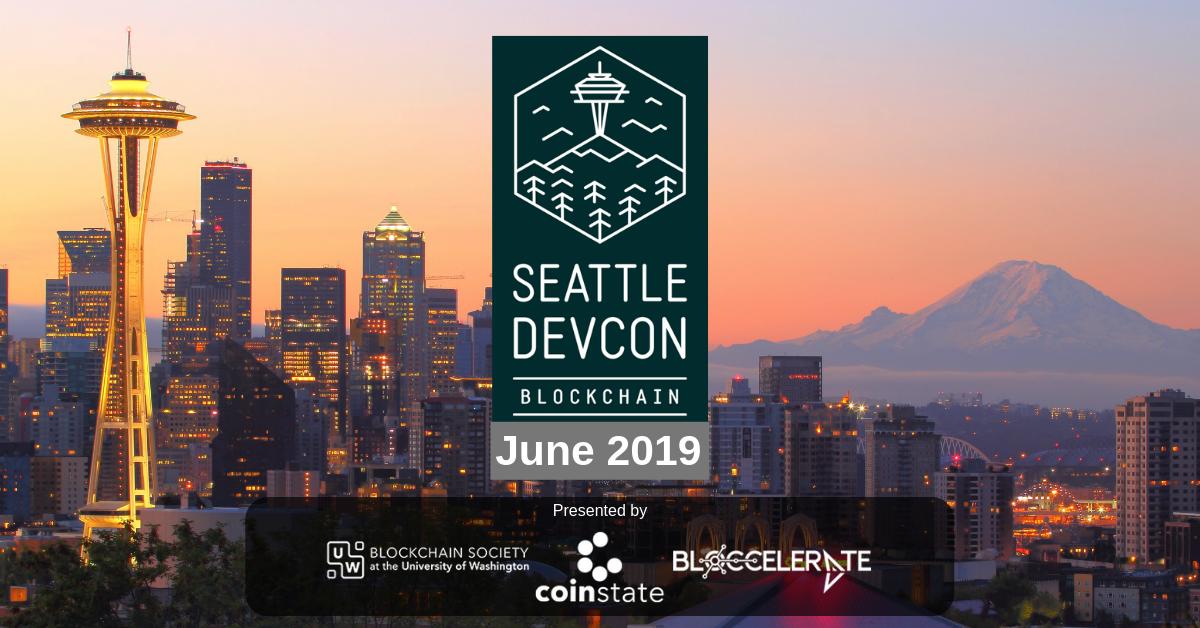 Home to tech giants like Amazon and Microsoft, Seattle continued to thrive as a technological and entrepreneurial hub. With some 20 blockchain startups, including StormX, Stably, Coinme, Dragonchain, Core Scientific, and others (like CryptoSlate!), the city is quickly growing as a center of blockchain innovation. NEO even moved a significant part of their development effort to Seattle.
Seattle Devcon will feature a line-up of talks from professionals building in the industry. From technical talks about enterprise blockchain, digital identity, and smart contract security—to panels on blockchain's impact on healthcare, music, and social good.
Seattle Devcon will be attracting a host of notable companies and pioneers in the space. Some founders participating include Joe Roets of Dragonchain, Simon Yu of StormX, and Douglas Horn of Telos. Corporate players include the principal architect of T-Mobile's blockchain push Chris Spanton and IBM North America's blockchain lead Kurt Wedgwood. Former Bitcoin Core Developer and CEO of Bloq CEO Jeff Garzik will also be in attendance.
The event will also be attracting representation from some of the leading organizations in the space, including ConsenSys, Hedera Hashgraph, Emurgo (Cardano), and the local University of Washington Blockchain Society.
For those in the Pacific Northwest, this is an excellent opportunity to connect with builders and enthusiasts who are pushing the boundaries of blockchain. Learn more about the event here.
If you are looking to catch up on all things Seattle-blockchain, including companies, blockchain projects, news, and events, check out our Seattle blockchain news page.