Underneath the noses of the Western crypto world, PlusToken — a "wallet" promising to provide its users with high 'investment' returns on their deposits of Bitcoin, Ethereum, and other cryptocurrencies — managed to garner billions of dollars of digital assets throughout 2019.
Then, like that, the money vanished, with the operators signing a message with a PlusToken address that indicated "they had run."
Unfortunately, despite the damage the last scheme caused, another scam is purportedly cropping up to take its place.
Yet another crypto Ponzi crops up
According to Dovey Wan — partner at Primitive Ventures — a new scam claiming to offer users "an airdrop" on their Bitcoin balance in this wallet has gained "decent popularity in Asia" over recent weeks.
(As a note: the scam doesn't seem to have a name, or at least not a name that makes sense in English. So, CryptoSlate will refer to it as the "scam" or "scheme" henceforth.)
Although the returns advertised are not clear, Wan remarked that per numbers released by the scheme, 180,000 BTC has been "contracted" for "soul mining" through the wallet, which is then "locked" to generate returns through this mystical process.
Evidently, it's a "Ponzi" scheme, as put by Wan.
was about to post this it's getting decent popularity in Aisa

over 4000 BTC has been consumed, over 18k BTC has locked up for "soul mining" basically it's an airdrop based on your BTC balance

Usually Ponzi gets started when BTC price is relatively low (like PlusToken, 3M) https://t.co/4H7rDjP0Fv

— Dovey 以德服人 Wan 🪐🦖 (@DoveyWan) April 18, 2020
No, there isn't 180,000 Bitcoin ($1.3 billion) involved in the scheme
It's important to note that the 180,000 BTC figure, which would be worth approximately $1.29 billion at the current Bitcoin price of $7,200, is entirely unconfirmed.
CryptoSlate analyzed data from BitInfo, which tracks some of the largest Bitcoin wallets, and noticed that no "whale" addresses (addresses that hold tens of thousands of coins) saw recent inflows to match the 180,000 BTC described by the scam's website.
Indeed, Molly, the former head of Bitcoin Magazine's China branch, found that per reports from a media company from China, it seems like "a lot of people did send BTC to them," identifying transactions that indicate wallets affiliated with the scheme garnered hundreds of Bitcoin, not hundreds of thousands.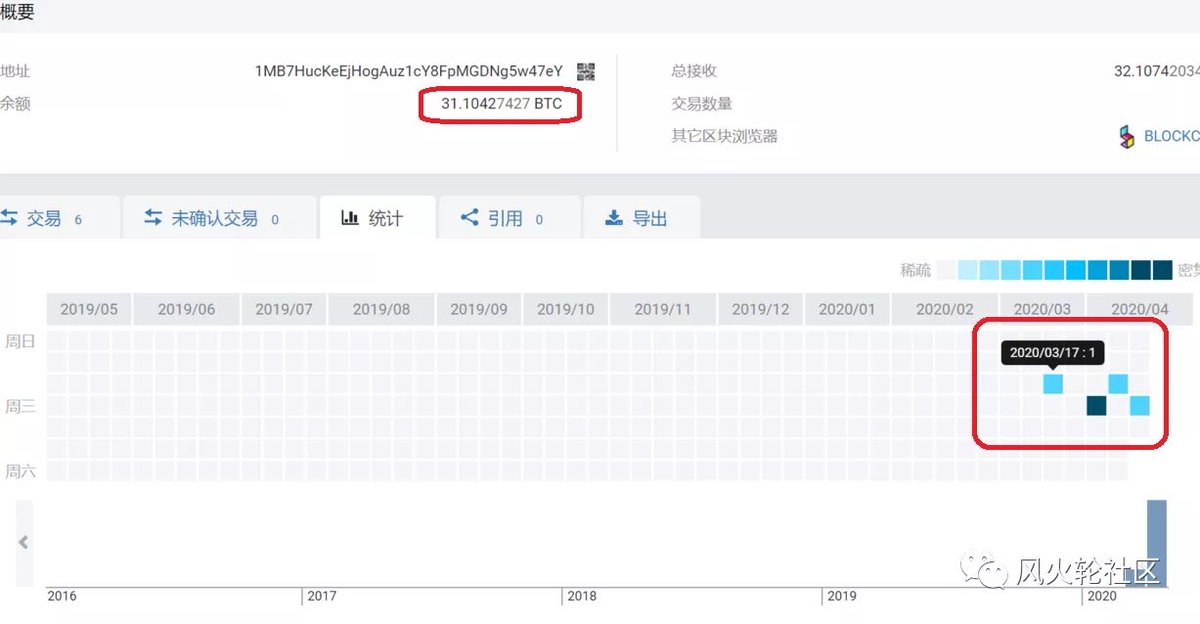 Wan corroborated this, explaining that per her information, there's likely only 5,000 Bitcoin involved in the operation thus far.
Yes, that's still $36 million, but that sum is far below the billions that PlusToken managed to garner during its months of operation.
The Primitive Ventures partner added that the discrepancy between the 180,000 BTC figure and the actual number of coins 'invested' in the scheme could be related to how the operator calculates the amount of BTC in the "soul contract."
Namely, the "contract" stipulates that depositors have to pay multiple commission fees of 0.001 BTC to participate, which results in coins moving to new addresses, which are presumably added to the running total of contracted coins.
Also, others have suggested that the number is being exaggerated to try and increase the scheme's seeming legitimacy. Cryptocurrency miner with the moniker of NotSoFast explained:
"I'm sure the 180k is inflated by self-buying (to deter basic block explorer sleuthing) or simply stating a big unverifiable number."
How it could affect the Bitcoin market
The scam, fortunately, is seemingly in its earliest days, meaning we can put a stop to the growing count of victims if the word is spread about it. One of the issues with PlusToken was that the crypto community at large didn't know until the scam came to an end, as opposed to this time, where we're catching wind of it relatively early.
But, on the off chance that the scam manages to spread, it could have a large effect on the Bitcoin market, just as PlusToken did in 2019 once it managed to garner literally tens of thousands of BTC and millions of Ethereum.
As reported by CryptoSlate previously, PlusToken was at one point selling 1,000 BTC to 1,500 BTC each and every day through crypto exchanges, which coincided with Bitcoin's 50% retracement from $14,000 to $7,000 that started in June.
Chainalysis corroborated the correlation, sharing a number of figures that allowed the analytics company to conclude "that PlusToken cashouts correlate with drops in Bitcoin's price."
A similar chain of events taking place with this new scam will see the scheme pick up steam in the coming months, garnering more coins, before liquidating once the Ponzi becomes unsustainable, resulting in a correction in the Bitcoin market.
But, until that happens, Bitcoin may actually appreciate greatly, just as the cryptocurrency did in early-2019 as BTC's chart seemingly tracked the growth in the amount of value PlusToken held.
As Wan half-jokingly wrote:
"I will never short [Bitcoin] when the Ponzi [is] just get[ting] started.
As this story is still developing, CryptoSlate will update readers on it as more information comes in.
Like what you see?
Subscribe for daily updates.