Risk aversion in markets as Bitcoin futures trading sees a significant decline
Quick Take
Bitcoin futures trading has seen a significant contraction from Jan. 2021 to Sept. 2023, with the total 24-hour USD value of traded futures contracts falling from $90 billion to $18 billion.
This contraction can be attributed to several factors. The first is a decrease in speculative activity. As market participants grow more risk-averse, they may reduce their futures trading in favor of direct holding. A decline in price volatility during this period further indicates a potential shift away from speculative trading towards a more cautious approach.
Additionally, the observed decline may reflect a broader bearish sentiment within the market, potentially driving traders to liquidate their positions and move toward the spot market. The spot market is typically viewed as less risky, which might appeal to traders in a bearish market environment.
This trend aligns with a broader shift in the approach and preferences of traders, moving from risk-oriented futures towards more stable and direct forms of holding.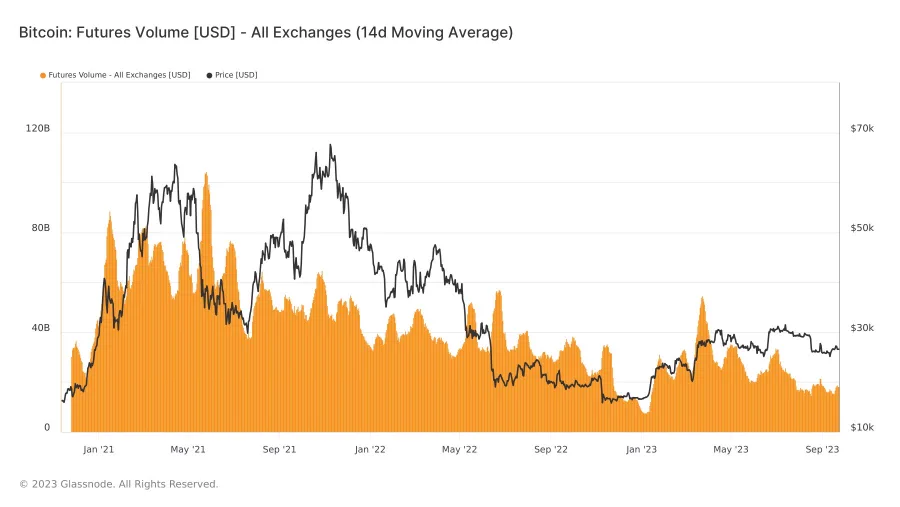 ---