Bitcoin ›
Analysis
Bitcoin moves above $8,700 as optimism around the halving explodes
Bitcoin is ticking up once again as the chatter about the upcoming halving skyrockets across social media platforms and news outlets.
Bitcoin is ticking up once again as the chatter about the upcoming halving skyrockets across social media platforms and news outlets.
Social metrics about Bitcoin's halving explode
Bitcoin is back above $8,000 fully erasing all the losses incurred during Black Thursday. The bullish momentum appears to be fuelled by the high expectations that market participants have about what the upcoming halving has to offer.
While Google searches for the keyword "bitcoin halving" are hitting all-time highs, Santiment reported that the chatter around this topic across multiple social media platforms is also exploding. The behavior analytics start-up affirmed that interest levels are rising alongside price showing signs of optimism among investors.
Santiment said:
"The interest levels are mostly correlating with positive momentum, meaning crowd consensus is widely optimistic about this event in spite of there being no guarantee of a price explosion (in either direction) at the time the halving finally executes."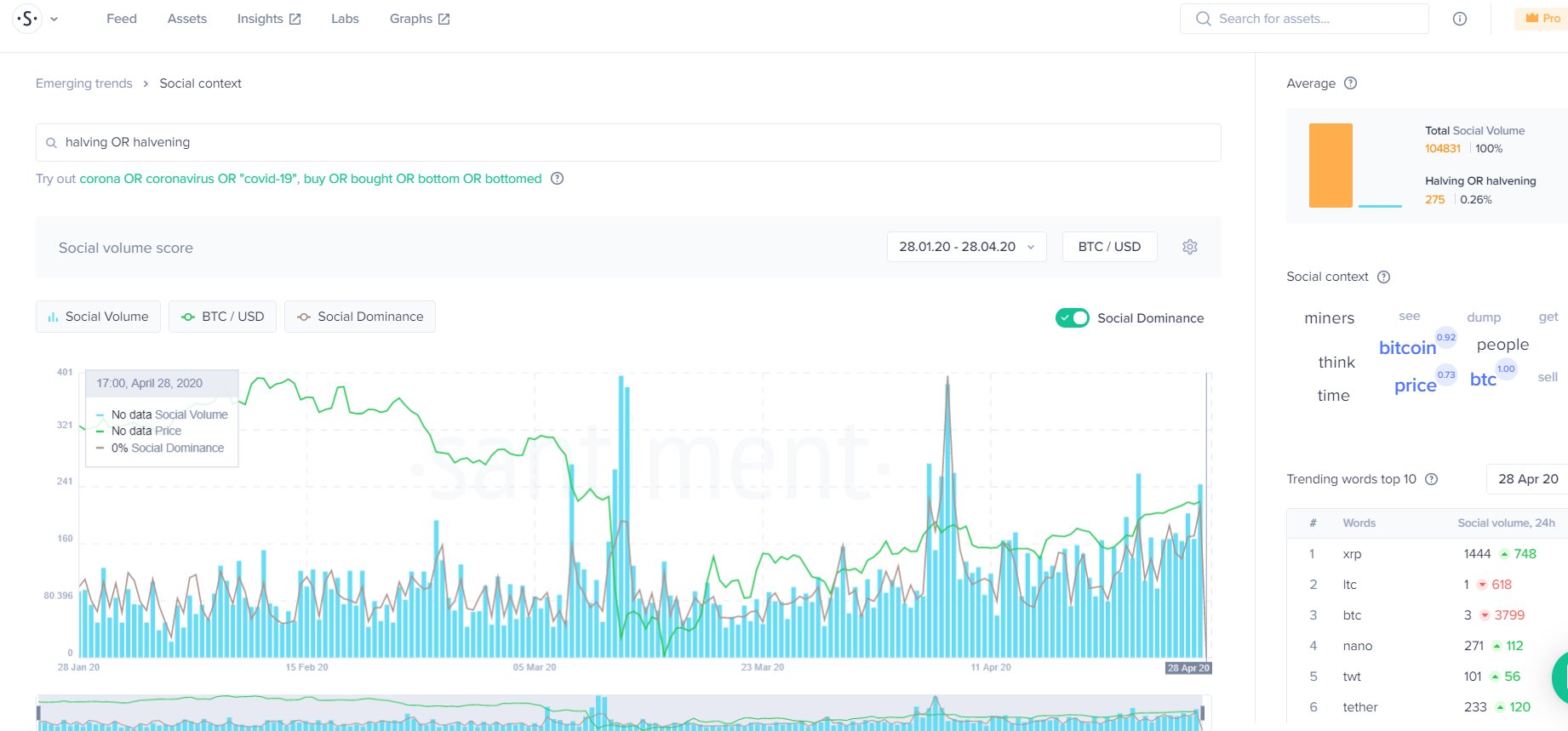 A similar pattern can be seen in the use of the word "halving" in news articles being published about Bitcoin, explained The TIE. The alternative data firm stated that most publications related to the flagship cryptocurrency make reference to the halving outpacing the mentions of gold and coronavirus.
Meanwhile, the block rewards reduction event has "eclipsed coronavirus as the dominant narrative for Bitcoin" on Twitter.
The TIE stated:
"There have been 1,278 tweets about the Bitcoin halving over the last 24 hours with 68% positive. "Mining" is also one of the ten most used words in Bitcoin tweets today for the first time since at least 2017."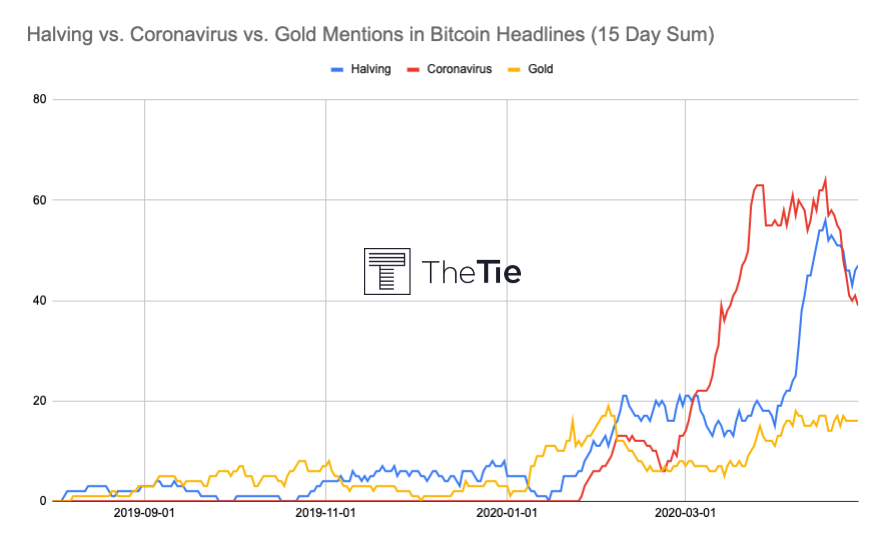 Uncertain price implications
Even though market participants appear to be growing overwhelmingly bullish, data reveals that the short-term outcome after the halving is not always optimal.
Following the 2016 block rewards reduction event, for instance, Bitcoin took a 27 percent nosedive. And, after one month had passed it was still down by more than 11 percent.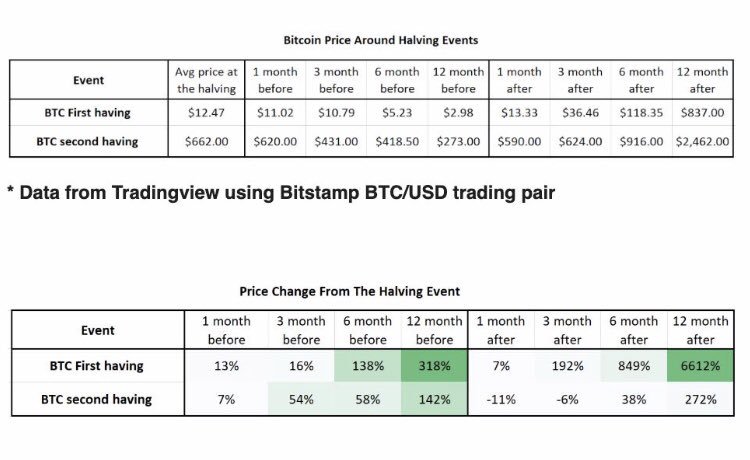 As emotions heat up in vicinity of this event, technical analyst Michaël van de Poppe suggested that Bitcoin could advance further up to the $8,400 resistance level. However, IntoTheBlock's "In/Out of the Money Around Price" model reveals that the bulls may have trouble pushing prices towards this target.
This fundamental index estimates that nearly 570,000 addresses bought over 340,000 BTC between $8,170 and $8,400. Such a massive supply wall could put a stop to the bellwether cryptocurrency's uprising.
High levels of volatility have characterized all the previous halvings. And, the upcoming one does not seem to fall far from the tree. Regardless of the popular belief, investors must remain aware of the different outcomes to avoid adverse market conditions.