Eurozone inflation data trends for core CPI, unemployment remain strong
James Van Straten ·
4 months ago
Insights
Macro
Eurozone inflation data trends for core CPI, unemployment remain strong
Core CPI stays firm, unemployment stays low, CPI declines
Quick Take
Eurozone data continues to emerge today, with key economic indicators maintaining their trends.
Euro area unemployment was at 6.5% in April 2023, a historically low.
Europe's Core CPI (YOY) eased more than expected but stayed elevated at 5.3%.
Europe's CPI (YOY) was lower than expected at 6.1%.
The same trends continue to play out, and it is expected these trends will persist in the near future.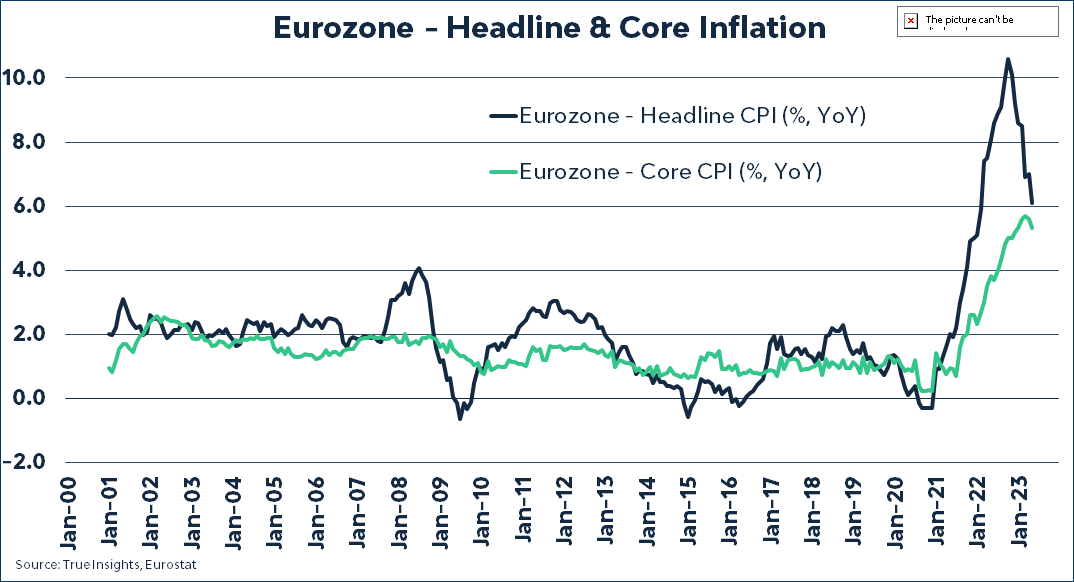 Analyst
Research Analyst at CryptoSlate
James fervently appreciates data, technology, and trend-spotting. As a tech and liberty maximalist, he hails Bitcoin as the 21st century's paramount invention.
Disclaimer: Our writers' opinions are solely their own and do not reflect the opinion of CryptoSlate. None of the information you read on CryptoSlate should be taken as investment advice, nor does CryptoSlate endorse any project that may be mentioned or linked to in this article. Buying and trading cryptocurrencies should be considered a high-risk activity. Please do your own due diligence before taking any action related to content within this article. Finally, CryptoSlate takes no responsibility should you lose money trading cryptocurrencies.